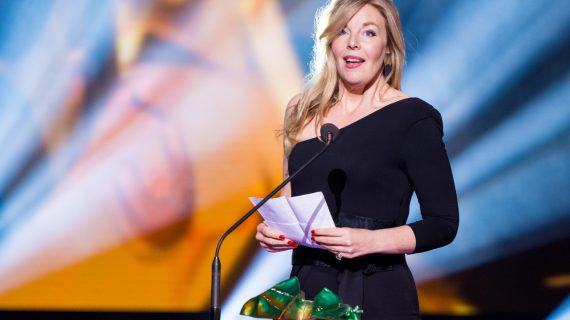 Nomineringsgruppen för kortfilm utses av Svenska Filminstitutet och består av en representant vardera från de ledande svenska kortfilmsfestivalerna, för närvarande Göteborg International Film Festival, Stockholm Internationella Filmfestival, Tempo Dokumentärfilmfestival och Uppsala Internationella Kortfilmfestival. Därutöver utökas gruppen med fem personer med god kännedom om kortfilm som utses av Filminstitutet.

Nomineringsgruppen för kortfilm 2022 (utser nomineringar till Guldbaggen 2023)

Annie Karlsson, Göteborg Film festival
Jakob Åsell, Stockholms internationella filmfestival
Karin Wegsjö, producent och regissör
Liisa Holmberg, International Sámi Film Institute
Niclas Due Gilberg, Uppsala Kortfilmfsfestival
Niki Lindroth von Bahr, regissör
Peter Modestij, regissör
Siri Hjorton Wagner, producent och regissör
Ulrika Bandeira, Tempo Dokumentärfestival

Tävlande kortfilmer 2022 (Guldbaggegalan 2023)
Act of Love
Regi: Joel Viksten Abrahamsson
Arbete åt alla!
Regi: Maximilien Van Aertryck, Axel Danielson
Berry Pickers
Regi: Agnes Skonare Karlsson
Boll
Regi: Salad Hilowle
Bromance
Regi: SaraKlara Hellström
Dansa min docka
Regi: Jasmijn Kooijman
Den japanska illusionen
Regi: Johan Jan Jonason
Det sista äktenskapet
Regi: Johan Tappert, Gustav Egerstedt
En cirkel på två
Regi: Victor Nyåker
Historien om Bodri
Regi: Stina Wirsén
Josef
Regi: Aman Niel
Little to Big
Regi: Ellen Fiske, Ellinor Hallin
Nadir
Regi: Amin Zouiten
Ovan gruvan
Regi: Lova Karlsson, Théo Audoire
Tjejtoan 4-ever
Regi: Angelika Abramovitch
Älskling
Regi: André Vaara
BEHÖRIGHET TILL TÄVLAN (Läs hela regelverket här)
För att en film ska behörigas nominering ska filmen:
➢ Haft biopremiär någon gång mellan 1 januari-31 december under spelåret.
Eller ha visats på:
➢ Göteborg International Film Festival
➢ Stockholms filmfestival
➢ Uppsala Kortfilmsfestival
➢ Tempo dokumentärfestival
➢ SVT
(gäller även onlinevisningar)
Film kan utöver detta direktkvalificeras om den har vunnit något av följande priser:
➢ "Startsladden" på Göteborg International Film Festival
➢ "1 km film" på Stockholms filmfestival
➢ Best Short Film på Tempo Short Award
➢ Bästa svenska kortfilm på Uppsala Internationella Kortfilmsfestival
eller blivit uttagen till huvudtävlingen i:
➢ Clermont-Ferrand
➢ Annecy
➢ någon av sektionerna i Berlin
➢ någon av sektionerna i Cannes
➢ någon av sektionerna i Venedig
➢ någon av sektionerna i Sundance
➢ någon av sektionerna i Toronto
De tävlande bidragen ska avse prestationer från kalenderåret och ha en visningstid på upp
till 60 minuter. Filminstitutet har befogenhet att delegera möjligheten att göra undantag
från kravet på visningstid till referensgruppen för Guldbaggen. En film kan inte komma
ifråga mer än ett år.