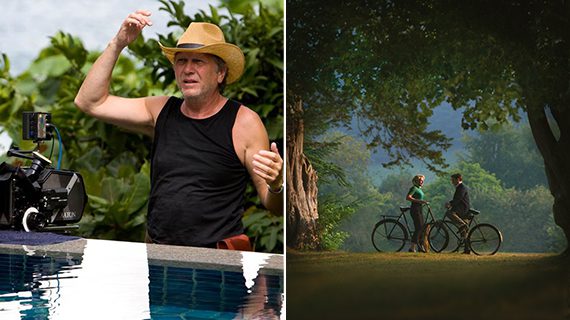 Jens Fisher har bland annat vunnit Guldbaggen för Bästa foto 1994 för Sista dansen, Bästa foto 1998 för Under ytan och senast 2005 inom samma kategori för The Queen of Sheba's Pearls.
Jens Fisher har dessutom blivit nominerad för Bästa foto för filmerna Svart Lucia och Änglagård. Här berättar han om livet före och efter Guldbaggen.
Hur kändes det när du vann Guldbaggen? Vad tänkte du på när du gick upp på scen?
Jag har ju fått tre Guldbaggar, och känslorna har varit kluvna varje gång, en blandning av skräck och euforisk glädje. Den korta promenaden till scenen fick mej varje gång att glömma vad jag tänkt att säga.
Har Guldbaggen påverkat din karriär och i så fall hur?
Vet inte, men strax efter utdelningarna, har det varit ganska tyst i telefonen.
Hur exponerar du din Guldbagge? 
De umgås på en hylla.
Vilket projekt jobbar du med nu?
Jag hoppas att få överföra pjäsen "VD" till film.